Choose a care plan
Your Boiler
Boiler service
Major Faults
Minor Faults
Boiler and Controls
Wider central heating
Plumbing and drains
Home electrics
Your Heating
Boiler service
Major Faults
Minor Faults
Boiler and Controls
Wider central heating
Plumbing and drains
Home electrics
Your Home
Boiler service
Major Faults
Minor Faults
Boiler and Controls
Wider central heating
Plumbing and drains
Home electrics
Our "No price-hike promise"
Some big companies lure you in with a great deal, then hit you with a massive price hike after 12 months. It's weird. And annoying. Our no price-hike promise is fair and simple.
If you don't make a claim, we won't increase your second year price above inflation. That's the deal.
Why Hometree?
Speedy fixes
We prioritise emergencies and anyone who's vulnerable. We always aim to fix it first time.
Easy to claim
It's a doddle to do online, or you can call our friendly team 24/7, 365 days a year.
All boilers welcome
No matter the age or model, your gas boiler is protected. Can't fix it? Get 15% off a new one.
Save money
Save between 25% and 50% when you switch to us from one of our leading competitors.
Our friendly experts are here to help
Each situation in the home can be very different, so it's important to us at Hometree that we make every customer feel special.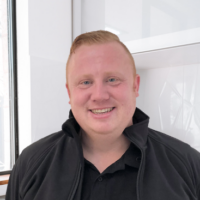 Mark
Engineer
Nothing feels better than leaving a call with a happy customer. If I can make them laugh - that's a bonus!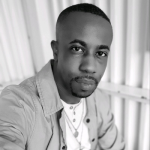 Daniel
Sales
Everyone's circumstances are different, so I love helping people find the right cover that best suits their individual needs.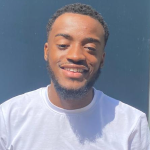 Sam
Sales
Compassion, kindness and honesty are the hallmarks of great customer service. It's something I always aim to live by in my role.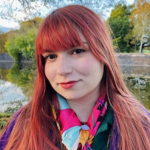 Xen
Customer success
I love seeing how Hometree positively impacts the lives of our customers on a daily basis and I'm super proud of our 4.6 Trustpilot score.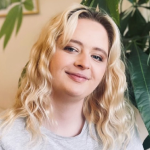 Katie
Customer success
All plans include:
Annual boiler service
Keep your home heating and hot water ticking over with regular servicing on all our core plans.
Parts & labour, as standard
No sneaky fees or add-ons. What you see is what you get when you choose one of our core plans.
Nationwide coverage
We offer protection to homes across mainland England, Scotland and Wales.
Unlimited claims
There are no limits to the number of times you claim in a year. We're here whenever you need help.
Flexible plans & prices
Choose the level of cover that best suits your needs and budget.
24/7 claims support
Make a claim online to save you time and hassle, or give us a call.
Pay safely by direct debit
All payments are protected with the direct debit guarantee.
No hidden costs
Our prices are the same for all new customers. What you see is what you get.
Get covered today from just £17.95 per month
WHAT OUR CUSTOMER ARE SAYING
Amazing, Hometree continue to excel with their service, first in class why go anywhere else? Boiler fault reported on Tuesday evening, repaired by Thursday morning 'outstanding'
After many years of being with British Gas and finding standards slipping, we changed to Hometree. Signing up went smoothly and our boiler has been serviced without any bother. I wanted to ask a question and phoned in. I could not believe that I got through to a very nice lady within a couple of minutes.
After being with British Gas Homecare for over twenty years, I decided to switch to Hometree and am so pleased I did. I've had quite a few problems with my heating system which British Gas failed to rectify…they said they'd order the parts but never did…. but Hometree sorted out all the faults in no time. Their communication is excellent and they're very reasonably priced compared to British Gas.
Excellent customer service, made me feel valued as a potential customer when I made enquiries about their service. Because of the way the customer service operative dealt with my questions I left the company I had been with for almost 20 years & registered with Hometree.
Very impressed with the service, I was able to book an appointment online, I got regular updates from Hometree by phone and text. The repair took 2 visits (parts required) and was stress-free. The engineer was very polite and respectful too, insisting on wearing shoe coverings even when told he didn't have to. Would definitely recommend.
It was an easy process to sign up. The cost was favourable compared with British Gas Cover. Was accepted straight away with no hassle, and it was confirmed immediately via email.